Cashew chicken is a fried chicken chunks combine with roasted cashews. This flavourful Chinese dish is a popular takeout in Chinese restaurant, and the good thing is you can make it at home too, easy, tasty and less oily.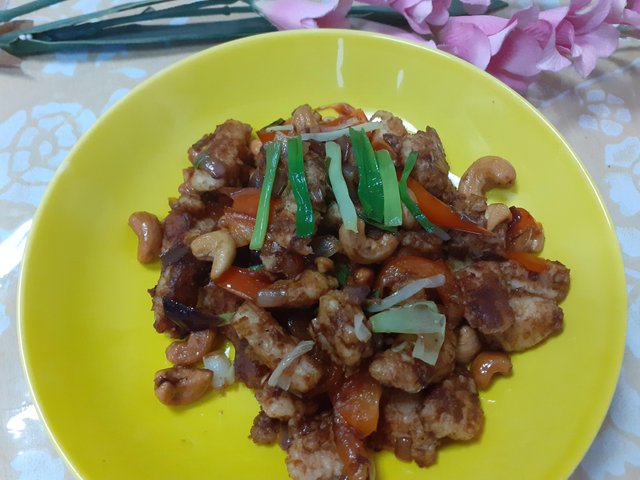 For this recipe, I have only used ingredients at hand. Rice vinegar is originally added in this dish, but since it's not available in my pantry, I replace it with 3 tbsp of Oyster sauce and 2 tbsp of Soy sauce and it's still delicious. Feel free to add chili if you want it spicy.
Ingredients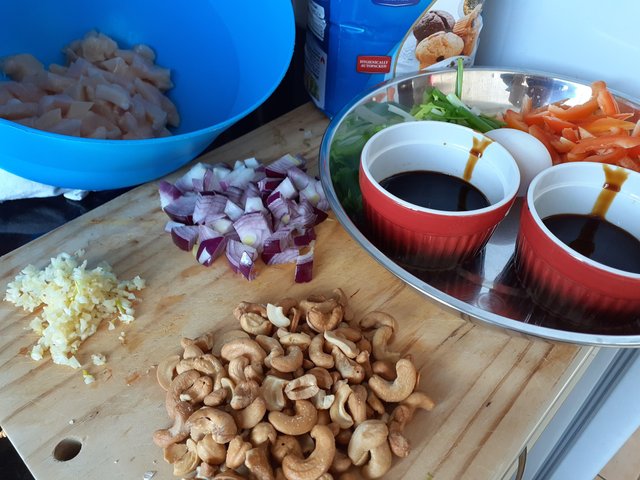 Chicken breast 400 g (bite size pieces)
Egg
Onion
Garlic
All purpose flour (½ cup)
Oyster sauce (3 tbsp)
Soy sauce (2 tbsp)
Red capsicum
Green onion
Cashew nuts (unsalted)
Oil
Preparations
Roast the cashew nut for a minute or until slightly brown and set aside. Mixing it spontaneously to avoid getting burned.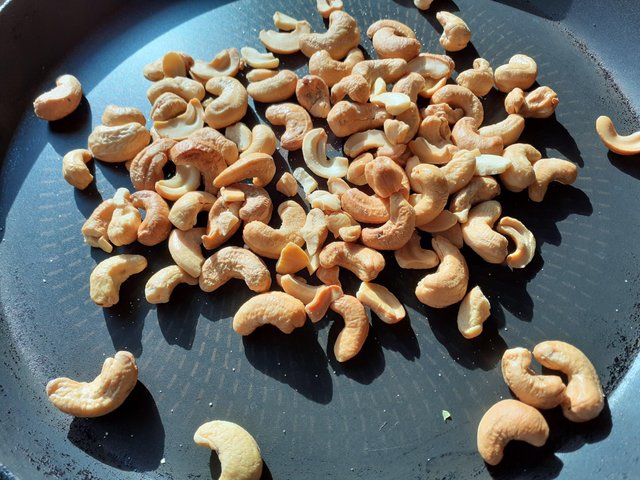 Combine the beaten egg into the chicken and mix to coat all the pieces.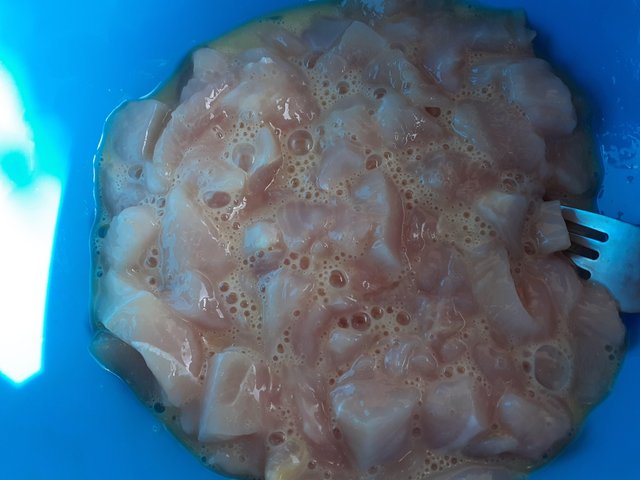 Dip the chicken into the flour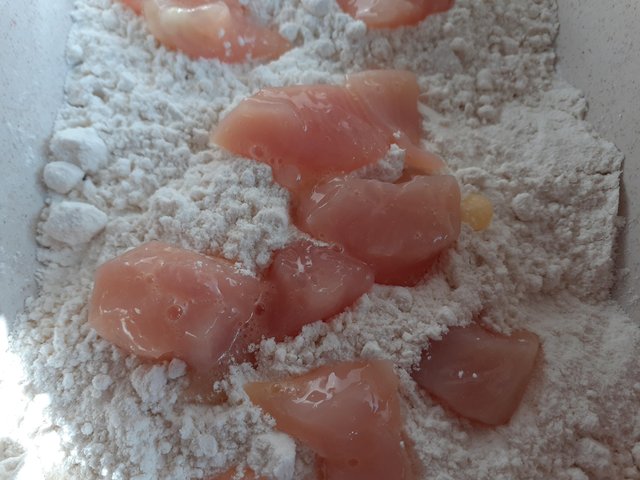 Shallow Fry the chicken pieces in to a medium heat pan with oil. Fry them in batches, Avoid overloading the pan so it doesn't get watery.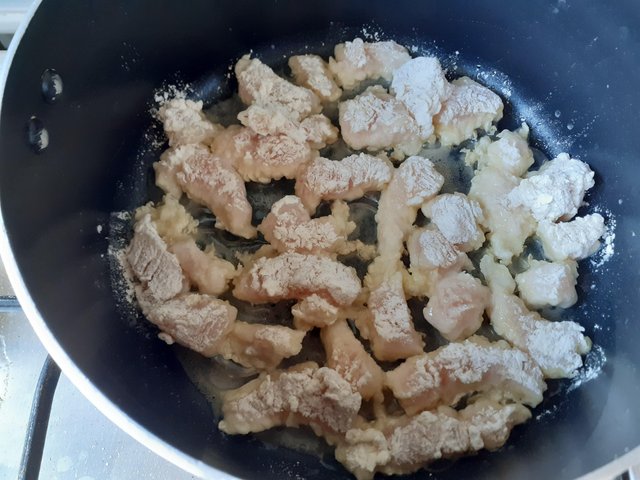 Drain them in a kitchen towel to absorb the oil and set aside.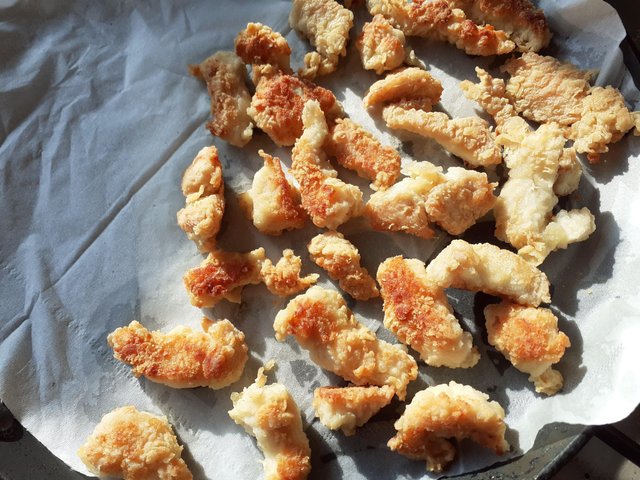 In the same pan, adding a bit of oil, Saute garlic and onion until fragrant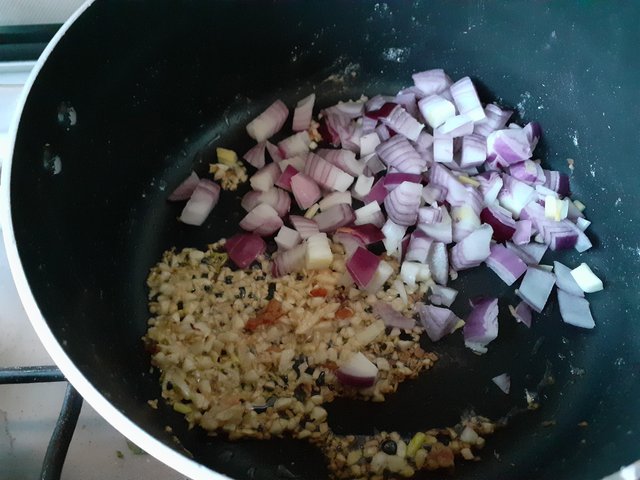 Add the Red capsicum and Stir fry for few minutes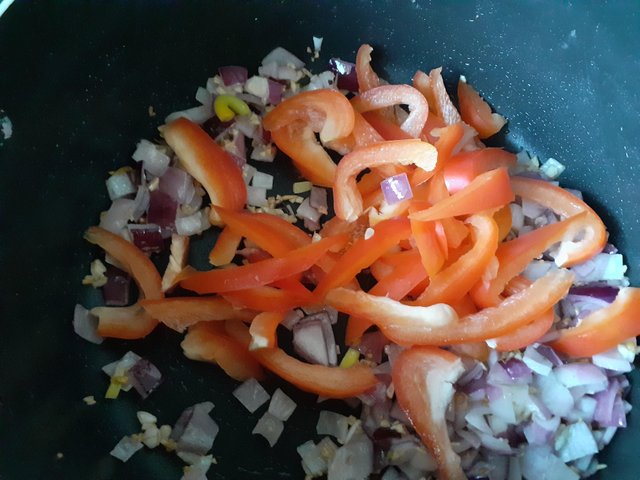 Add the oyster sauce and soy sauce, Mix well until the sauce thickens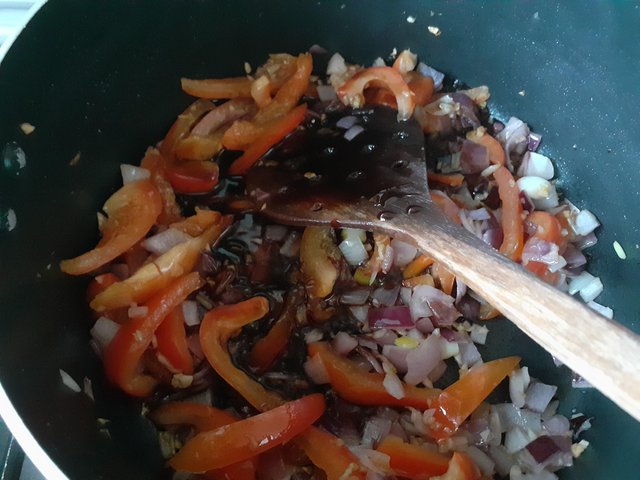 Adding the fried chicken pieces and roasted cashew nuts. Stir fry for few minutes.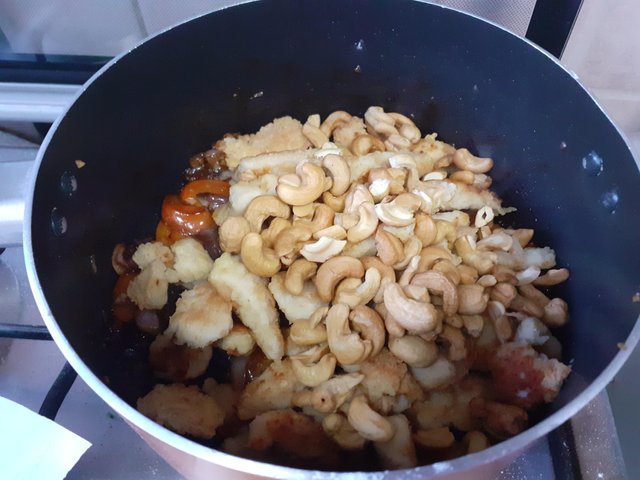 Season with salt and ground black pepper and remove from heat.
lastly , Add the Green onion for a crispy texture.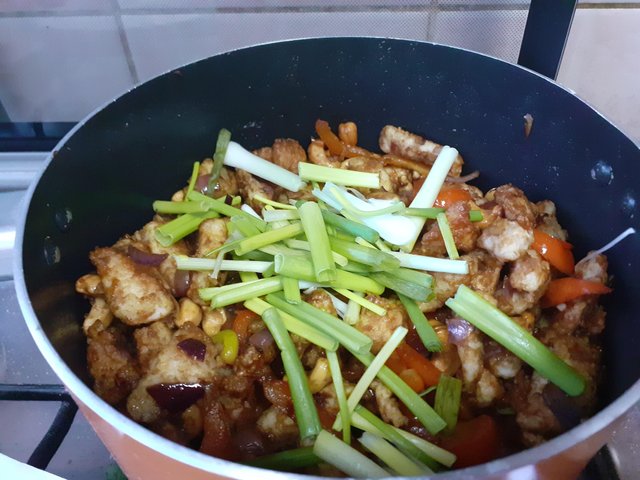 Serve warm with a bed of rice. Enjoy!
You can add more vegetables for additional flavor and texture.
This saucy and very tasty chicken is packed in protein. A popular Chinese take away made easy. Try this recipe and make your chicken breast interesting.
What is your version of Cashew chicken? I Appreciate your comment and a good way to share ideas.
Written by Sheryl Esguerra
Activity No. 3